Circulation Links

Audience & Marketing Mega Summit East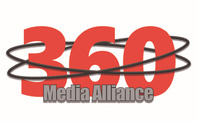 The Ohio News Media Association invite our circulation members to take part in one of the most powerful audience & marketing events of 2017, the Audience & Marketing Mega Summit East being held at the DoubleTree in Pittsburgh on September 23-25, 2017.
Presented by ONMA in partnership with I-SCMA, NYSCMA and 360 Media Alliance, the conference will allow participants to listen to industry giants such as Mike Zinser, John Murray and Mather Economics. Participants will also enjoy an executive panel of young media executives discussing our future, 16 Sunday afternoon breakout sessions, outstanding networking opportunities, and much more.
2017 Circulation Associate Members
Thank you for your support!
NEWS AND INFORMATION
About the Ohio Circulation Managers Association
The functions of the Ohio Circulation Managers Association are now under the umbrella of the Ohio News Media Association. In June 2013, the ONMA's board of trustees voted unanimously on a resolution to accept the remaining assets of the Ohio Circulation Managers Association, which was disbanding.
The resolution stated the ONMA's intent to continue key activities of the OCMA, particularly its successful annual fall conference. A new ONMA committee, the ONMA Circulation Managers Committee, includes members of the most recent OCMA board.
Contact
To learn more about the activities of the ONMA Circulation Managers Committee contact:
Shaun Schweitzer, Committee Chair
Akron Beacon Journal
sschweitzer@thebeaconjournal.com
To provide information for the Circulation pages or to submit circulation-related items for the Bulletin newsletter, contact:
Rob Jenney, ONMA Circulation Managers Committee Website Chair
Findlay Courier
robjenney@thecourier.com