Complete Story

07/25/2022
There are no shortcuts to good journalism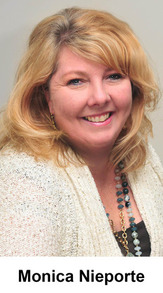 By Monica Nieporte, OMNA President and Executive Director
There are a lot of examples of lazy "journalism." There are a lot of examples of political advocacy masquerading as "news." But today I am going to shine the light on some recent stories – both near and far – where reporters went the extra step to get details no one else had. Not only did they "get the scoop" but their relentlessness motivated others to get their facts straight as well.
First, there are a some out of state journalists who have been doggedly pursuing one of the biggest stories in their state in decades. FITSNews has gained lots of online readers and podcast listeners through their coverage of the Alex Murdaugh case. If you haven't seen the national media stories on tv or in print, just Google it and more background than you'll ever need will pop up. Mandy Matney, Liz Farrell and Will Folks have cultivated excellent sources and have broken nearly every major new development. The much larger, longer established media outlets in the state have been playing catch up for three years on this tale of fraud, corruption and murder in South Carolina. Their podcast, The Murdaugh Murders, is one of the top 10 podcasts in the country right now. If you think small, independent news sources can't lead the coverage – think again.
An important reason why they are scooping everyone on this story was mentioned in their July 13 podcast. The journalists from the legacy media outlets kept going back to their same sources. Ones they have used for many years. Ones who have deep ties to the Murdaugh family and his inner circle and who had reasons to want the stories to be spun a certain way. FITSNews cultivated different sources. It was a great point and one that I thought was worth repeating. Cultivate multiple sources within organizations and agencies. Even where you have years of trust built up between your paper and that person. They may have given you 100 percent truthful information in the past but you never know when a story you're working on will hit him or her too close to home and you will be putting out "talking points" for their camp instead of actual facts.
This is as true on the sports side as it is on the news side. When all of the media is quoting the same off the record information "per source," there is a good chance they're all speaking to the same source or at least sources who are all in the same camp and want to get out the same talking points. Look for someone putting out different information, their source may be completely wrong or may be the only one that turns out to be right. At least you will have information coming from someplace else that you can evaluate.
Here is one example. National and local media immediately put the word out that the NFL was seeking a one year indefinite suspension for new Cleveland Browns quarterback Deshaun Watson. Fans were up in arms against the Browns organization.
But then, as the week of his hearing with the arbitrator came around, some in the national media started tweeting a different tune. NBC's Mike Florio, who was about as hard on Watson as anyone, suddenly was saying "not so fast. I'm not sure he's going to be suspended for a whole year." He pointed out that the NFL only presented information about five of the women and none of them alleged force or coercion. One of the examples, according to Florio, was thrown out by the arbitrator because the NFL cited a media report and didn't interview the woman.
CBS's Josina Anderson has been tweeting out information that seems to indicate Watson may not be suspended at all, or if he is, for far fewer games than the entire season the NFL has requested. She is one of the very few who has pointed out the specific wording of the policy and how it could be a big problem for the NFL that they never pursued any disciplinary action against Patriots owner Robert Kraft for very similar alleged conduct. A problem because the policy states owners are held to a higher standard and if there is a violation, there must be disciplinary action. So then, if Kraft's conduct did not rise to the level of a violation (if it had, they "must" pursue disciplinary action), then how is it different for Watson? Will the NFL attempt to take action against the Texans for its alleged role in the sequence of events? If not, why not? Good questions.
Finally, hats off to the Columbus Dispatch for being the ONLY media outlet present in court when charges were read against a 27-year-old man accused of raping and impregnating a 10 year old girl. While Fox News couldn't wait to book appearances by Ohio's elected officials casting doubt whether such a thing even happened, they couldn't take the time to send anyone to the Courthouse to cover the story when it turned out to be true. What is the lesson in all of this to all of us? There are no shortcuts to good journalism. Do the work. Show up. Find the supporting documents. Use public records requests to flush out the whole story. Don't just go back to the same sources. Ask the questions that none of your counterparts are asking in the press briefing. Your readers will thank you for it. Your paper will be better for it.