Complete Story

01/24/2022
Bulletin changes to Monday publication schedule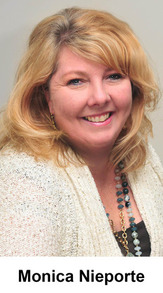 By Monica Nieporte, OMNA President and Executive Director
Happy Monday everyone!
It is a new year and we are changing things up a bit for the newsletter.
We know Fridays are typically a busy day – rushing off to cover sports events and trying to get last minute news stories put to bed before the weekend editions come out. So, we thought it might be helpful to you if we sent our bulletin out on Mondays going forward. If you're too swamped to read it when it first arrives, that's ok, it'll be there in your in-box the whole week. We've also noticed that for some reason Fridays have been particularly newsy and this way it gives our staff time to make sure we get the latest information out to you. We are going to try this and see whether more members are engaged with the newsletter with a Monday delivery date for the next few editions and if not, we can always go back to Fridays.
Don't forget to send us your important announcements for us to share such as new editors, ad directors, circulation managers and publishers. Not only do we like to keep our records updated but your colleagues around the state would like to know who their counterpart is at your paper.
You can also send us job openings and other announcements such as changes to your publication schedule. We haven't had a convention since February 2020 and that was always a good way for to find out "what's new" with you. We know there are changes out there we have probably missed reporting.
I'd also like to invite people to submit ideas for things that have just "worked" at your paper. Do you have a regular podcast that has become a popular feature? Did you put together a great special section that drew rave reviews from readers? New advertising promotions that generated interest from more than just the usual customers? During this slower season it is a great time to exchange ideas and we invite you to do so.
Meanwhile, I hope everyone is staying healthy and safe – 2022 has certainly come roaring in with wintry weather and another round of Covid. I am sure we are all longing for those warm spring breezes and outdoor activities that kept us all active and healthy. Until then, do your best to enjoy the beautiful snow (which is beautiful as long as you're not driving in it) and throw a log on the fire, enjoy a cup of cocoa and see what you might be able to contribute to our next edition for the benefit of your colleagues.