Complete Story

01/10/2022
ONMA Convention postponed due to COVID surge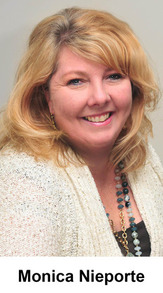 By Monica Nieporte, OMNA President and Executive Director
This unfortunately is not good news.
All of us were really looking forward to next month's ONMA Convention. However, both myself and ONMA Board President Lori Figurski feel we now have no choice but to postpone the convention due to the current COVID surge.
With the rapid surge of COVID cases, the increased risk the new variant poses even to vaccinated individuals and the disruptions already occurring with people being told to work remotely, mass testing sites being manned by the National Guard and some schools switching back to remote – all of that combined meant we couldn't risk holding an in-person event at this time.
Lori and I both feel that we cannot risk the safety of our members, college students and other people who would be attending. We originally felt good that the vaccine requirement would substantially lessen the risk to attendees – that is no longer the case with the Omicron variant. People who completed their vaccines more than 5-6 months ago and did not get a booster have higher risk than those who have had boosters but even those with boosters are still susceptible of catching and spreading this virus. So people could show us a vaccine card and it would not mean they aren't still infected with COVID and bringing it in to the event.
If we were holding the convention at a time of low community spread, it might be different. That is obviously not the case.
As it currently stands, we will move ahead with Carrier of the Year contest and Hooper and Collegiate Awards in a virtual format. Details on all of that will be shared with our members in the near future. We are also going to figure out how to do an online auction so we can still offer the silent auction prizes.
I know the last two years have been rough, and many of us were looking forward to this year's convention as a return to more of a normal life. But as we're all discovering, it looks like a return to normal is going to have to wait a little bit longer.
We hope to be able to plan something in-person for later in 2022 but there is nothing to announce at this time.