Complete Story

03/13/2020
We've never been more relevant as a local news source
Aggressively pursue the news but minimize employee risk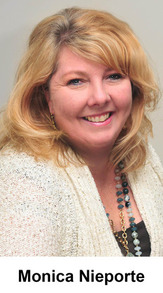 By Monica Nieporte, OMNA President and Executive Director
What steps are you taking to keep your employees safe during this coronavirus pandemic?
Since we don't know what we don't know or just how our lives and work lives will be impacted, now is the time to gather key personnel together and discuss scenarios.
With the Washington Post, New York Times and other media outlets allowing reporters to work remotely, consider what you can do in your operation to reduce risk to your staff.
First and foremost is dealing with risk of contamination within your own building.
Limit the public's access into the building beyond the reception area. Don't allow people to "free roam" back into other departments. Have hand sanitizer on the counter, wipe the front counters periodically with anti-bacterial wipes. Make sure your cleaning crew is being thorough in cleaning restrooms, handrails, door knobs, etc.
Do not allow sick employees to come to work. If someone is repeatedly coughing and sneezing or feverish, they shouldn't be there. Discuss your sick leave policy with employees and make sure that concern over "using up all my sick time" is addressed so they aren't coming into work when they shouldn't be.
Things we take for granted, such as sending advertising reps out to cold call – we should be asking "Can they do more telemarketing?".
Now we need to ask.
Are we giving the community the information they need? Are we just recycling AP or intercompany wire stories?
Have you done a special section or devoted a series talking to your own school, health department, hospital and county and city officials?
Should you think about that? Perhaps instead of some kind of annual business or bridal section --or whatever you did last year – this is a way to prove you are still relevant to local readers.
Yes, people are getting national news but how does what's happening in Seattle or New Rochelle affect them? It's what is happening in your city, your county, that matters to them. You are their source or that information – not Fox, CNN or MSNBC.
In a time when people question the value of local journalism and traditional media, this is an opportunity to be of real service to your readers and we need to rise to the moment.
For those who have already done so – a tip of the hat to you for thinking on your feet and quickly shifting priorities to make sure you're the information authority to your readers.