Complete Story

01/17/2020
Recharge and refocus at this year's ONMA convention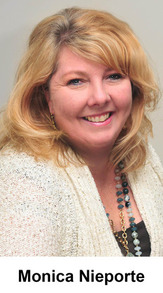 By Monica Nieporte, OMNA President and Executive Director
Was 2019 a year of transition? A year of disappointing revenue, more personnel cuts, more changes? Are you worn out and just want to retreat into what remains of your safe space and say…. " I don't feel like going to convention this year. We shouldn't spend the money. I have no time".
Well, the absolute best cure for "industry change fatigue"? A change of scene for two days is just what the doctor ordered.
And why is that? Because you'll be surrounded by dozens of other people who are still optimistic about our industry and our place in the local community. It's like getting a transfusion of fresh air and new ideas.
Do most of the people you used to hang out with at convention no longer work in the industry? They've moved on to new careers or retired? That's ok. Now is the time to meet new colleagues who have positions similar to yours and recreate your network of resources you can call upon for advice, help or information. Attend the sessions, network, remind yourself what you do every day is critically important to your local community. You wear more hats than you used to so it's more important than ever to take a step back once a year and find some new ideas, new inspiration and renew your contacts.
Here are some specific reasons why you should attend the convention next month:
Strong editorial sessions including a panel discussion on covering community tragedy in real time (Oregon District shooting) and a panel discussion on how to work with the community to save its newspaper (The Vindicator)
Sales expertise from a top notch industry expert that will change the way your staff makes a sales call and lead to better, more fruitful interactions with advertisers
Circulation and Marketing trends – what works, what doesn't – and treating circulation as an important revenue stream rather than just "delivery".
Ohio Politics 2020- election season is upon us. State government news needs more attention than ever but how can you do that with increasingly limited resources? We have the answer. You can enjoy the fruits of having a statehouse reporter. And it won't cost you anything (other than your attendance at the session).
Employment help. How do you recruit and retain quality people in today's economy? How do the new wage and hour laws apply to the positions you have in your department? Are you allowed to require drug screening for new hires? When is an independent contractor or freelancer not a contractor but employee in the eyes of the law?
This year we have also set up more networking opportunities with time built right into the program to meet some of the young collegiate members who will soon be entering the workforce looking for their first job in our industry. We also have arranged casual dinner groups on Thursday night for you to meet other people whose primary job matches yours. Come to one of our sales, editorial, circulation or publisher/gm community dinners and make new contacts.
And of course, there is the fun aspect. We are going to raise money to pay for the 2020 scholarships with our wine auction and silent auction and that is yet another opportunity for you to meet some of your new peers in the Ohio news media industry, talk with vendors who may have some cost savings ideas or meet someone who can be an important new resource for you.
What our industry can't afford right now is apathy, lost connections or the self-imposed paralysis in the exchange of ideas and information.
If you haven't already registered or were on the fence about coming, do something to invest in getting the year off to a great start by sending yourself or a staff member to convention.