Complete Story

09/27/2019
The value of training opportunities for your staff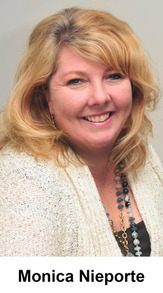 By Monica Nieporte, Executive Director
I'd like to thank everyone who took time out of their busy schedules to participate in some of the Foundation's recent training events. While training is an expense and it is time away from usual duties, I've always held the theory that if I or the person I sent to training could depart the session having learned at least one thing that will make or save money at least equal to the cost of participating – it is money and time well invested.
I've been to trainings and meetings before that I didn't think I had time for or questioned the value of and left those sessions with a new outlook on opportunities I had to drive revenue or ways to cut expense. At last year's convention one of our members pointed to a free service they could take advantage of and turn into a sales promotion that could earn them $100-300 each week. Anyone who was in that room and didn't take a serious look at that sales idea left between $5K-15K on the table. What frustrates me is when those people who left the money on the table then say, "I'm not sure that was worth my time or worth the money".
We always seek to provide training to our members on topics that will help them be more efficient and effective in their corner of the industry.
Earlier this month we had Kevin Slimp in to do sessions on InDesign and PhotoShop. While some of our larger members no longer paginate their paper locally, many of our smaller members still do. Kevin's tips and tricks were useful and will be time savers to those who must wear many hats at our papers. Even just being able to leave the training with the contact information for a valuable and willing resource like Kevin was well worth the price of gas and the small fee we charged to attend.
About three dozen sales associates and ad directors attended Mark Cullen's sales training and left with a new outlook on how they need to view their approach through their customer or prospect's eyes. If you walk in the door and you're all about "our product, our special section, our rate specials", you're likely not to leave with the sale or size of sale you needed to make. Mark's expertise in this area – how to get the appointment, how to become the client's trusted advisor rather than just one more sales person or vendor they deal with each week is key to making sales calls more fruitful.
This past week we had nearly two dozen advertising professionals on a webinar that was thoroughly researched and expertly presented by Melissa Bertke, part of our legal team, on advertising laws regarding medical marijuana, e-cigarettes, and other similar products that are now on the market. If you missed it, please go to the website and view the recording of it. You'll learn how you and your team can pursue these revenue opportunities without getting yourself into legal hot water.
In October we will have a circulation roundtable on Oct. 4 here at ONMA. If you attend and leave with one new revenue idea or one thing you can do to shave off some distribution costs – how can you afford not to come?
In late October we will have webinar that will be of primary interest to our editorial folks on sunshine law and changes in open government/public records law.
While we've been happy with the participation we've received, we'd like to see more of our members take advantage of some of the professional development opportunities we have coming up this fall. It is part of your benefit in being a member of the association. Don't be shy – learn something or share something you know that might be of benefit to someone else. Get to know some of the other people in the Ohio news industry who have the same type of responsibilities and daily challenges that you do. You never know when one of them might bail you out with a great idea.