Complete Story

03/01/2019
2019 ONMA Carrier of the Year winners
The 2019 Carrier of the Year Awards were presented at the 2019 ONMA Convention, which was held February 7-8 at the new Renaissance Columbus Westerville-Polaris Hotel.
Youth Winner: Willona Schreck from the Sandusky Register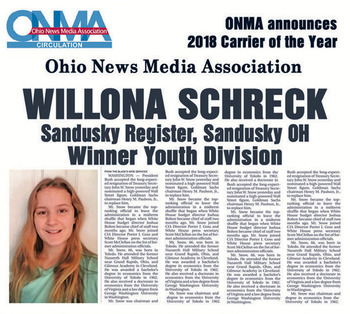 In her application, Willona was asked to describe ways she helps her subscribers and she replied: "Some of my customers like to talk to me and give me hugs, so engage in conversation and give them hugs too."
Adult Winner: Darrell Tucker from the Wilmington News Journal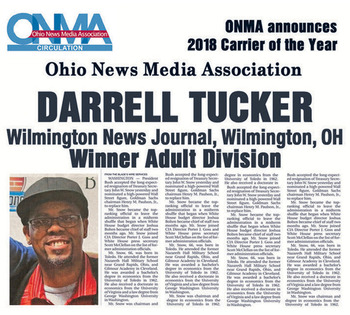 Darrell's manager Dawn Gunkle says Darrell arrives for his route every single day at 3 am without ever making a single complaint. ONMA received over 40 letters from Darrell's subscribers recommending Darrell for this year's Carrier of the Year and in those letters provided fantastic testimonials of how Darrell goes above and beyond every single day.
Senior Winner: Jerry Harple from the Sandusky Register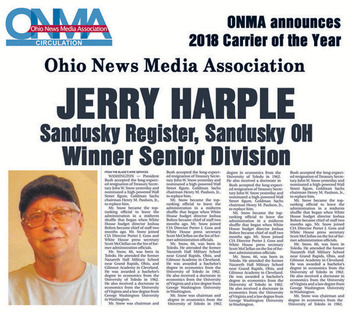 When asked why do you like being a carrier, Jerry replied he enjoys being a carrier because he has made so many new friendships over the years and feels the work is not stressful at all. Jerry and his wife do wellness checks on customers if consecutive papers begin to pile up for some of the elderly customers. Jerry takes pride in top notch customer service to the subscribers he serves.