Complete Story

11/09/2018
What Ohio election results mean for ONMA members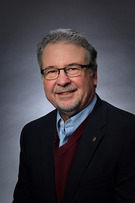 By Dennis Hetzel, Executive Director
My crystal ball quickly starts to crack when I try to make political predictions, but here are a few thoughts in the wake of Tuesday's election in terms of issues that matter to all of us.
Governor and statewide offices
The ONMA has had excellent relations with governor-elect Mike DeWine. We haven't agreed with every position he took as attorney general, but we've always had meaningful opportunities to state our views.
His office strongly supported us in two key cases before the Ohio Supreme Court. One successful case opened police records created by sworn officers at private universities. Most recently, his office submitted a strong amicus (friend-of-the-court) brief supporting Ohio news media in a pending libel case that involves mistaken information released by Columbus police. Several of our members fought hard to reverse his efforts to block records in the Pike County murder case that remains unsolved.
Regarding business issues, we've heard no rumblings regarding sales tax expansion as applied to advertising or other marketing services, which would be devastating to our industry. We will follow this closely as DeWine prepares his first state budget in early 2019.
We also have excellent relationships with the other new statewide officeholders. For example, as president of the Ohio Senate, Auditor-elect Keith Faber personally took responsibility to design and pass the open records appeals process that is working so well. Attorney General-elect Dave Yost recently helped us fix an outdated provision of the open records law.
Ohio Supreme Court
The public doesn't pay nearly enough attention to the Supreme Court, but we do. The justices often have far more impact than the Legislature. I think it's healthy that two Democrats, Michael Donnelly and Melody Stewart, will join the majority Republicans on the court. Both were highly recommended by their legal peers. The Court has taken a welcome shift in recent years away from a string of anti-transparency decisions, and we expect and hope this will continue.
The Ohio Legislature
The Republicans still run everything. We maintain strong relationships with legislative leaders, and we detect little appetite for sales tax expansion in the foreseeable future. DeWine's victory probably means there will be less mischief in the next two months – the so-called "lame duck" session -- since the next Legislature will have a governor of the same party again.
The Lame Duck
Speaking of the lame duck, it's hard to predict what bills will move in the next few weeks, including the more than two dozen we're following on your behalf. Bills that don't pass by Dec. 31 will die and have to start over in 2019-2020.
The bills we're watching most closely mainly involve open records. Rep. Niraj Antani's House Bill 425 might make it to Gov. Kasich's desk by year end. It creates new exemptions for police body cameras and dashboard cameras. We have concerns, but the bill is far better than what some other states have done. We've recently seen potential amendments related to other aspects of our open records law that we don't support, but these may not surface in the next few weeks. Be assured we're paying attention.
ONMA's goals for 2019-20
Our Government Relations Committee and I have been working on the document that we'll eventually share with Ohio officials on our priorities for the next two-year term. Here is a general overview of our top four items. We'll have much more to say about this in the coming months.
We support the Ohio Citizen Participation Act. This is a national model anti-SLAPP bill that creates a fair, expedited process to deal with lawsuits that attack the legitimate expression of free-speech rights by Ohio citizens. This bill got its first hearings this year as Senate Bill 206.
We want to improve Ohio's open meetings law. We have several ideas that respond to real-life problems our members and citizens are encountering. We like the idea of focusing on open meetings, which usually don't get as much attention as open records.
We should fix the definition of "public record" and limit exemptions. Something can't be an "open record" if it isn't defined as a "public record" under the law. That needs improvement. Meanwhile, the number of exemptions has grown to the point of the absurd. We're up to "hh" now.
We must continue to educate legislators on the importance of published public notices.
As always, your questions and comments are welcome. Send email to dhetzel@ohionews.org.