Complete Story

07/06/2018
Dozens of impactful bills still pending in Ohio Legislature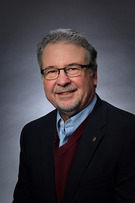 By Dennis Hetzel, Executive Director
Since the current, two-year legislative session began in 2017, we have tracked at least 50 bills that would affect ONMA members and, in many cases, government transparency.
Only three of those bills have become law, although two others await Gov. Kasich's likely signature at this writing. As usual, most bills we're tracking involve open records.
Fortunately, there aren't many bills that would create harmful changes to our businesses. The new governor's priorities in 2019 will require serious attention, particularly regarding sales tax expansion. We all know that expanding the sales tax to business services such as advertising is both bad public policy and potentially devastating to local media.
Some of these bills are fairly routine with minor language changes. Several involve a growing number of public employees – judges, for example – who want their job classifications to be added to the list of those who can have their identifying and family information redacted from public records. Ohio journalists can continue to see this information.
There also are several pending bills with the well-intentioned goal of giving offenders a second chance by making it easier to seal or expunge records. We've consistently opposed expungement, which is the actual destruction of records, because expungement eliminates accountability and any record of what happened in those cases. For example, in situations in which someone is wrongfully arrested, it is important to know why the government made a critical mistake. So far, no bills have passed that involve physical destruction of public records.
The big battles involving our industry's future health are in Washington. Bills are pending in Congress to battle the newsprint tariff situation and allow our industry to collectively address the threat of the Google-Facebook duopoly that controls more than 60 percent of all spending on digital advertising. We're supporting our national organizations in every way we can.
Here is a status report on the most significant measures we've been addressing in the Ohio Legislature. Bills that don't make it to the finish line by Dec. 31 will die; backers must start over in the new session that begins in 2019.
If you have occasion to talk to state legislators or even gubernatorial candidates as they visit your communities during this election season, please do so. As always, let us know if you need talking points or a background briefing.
Bills that became law
Accident reports (HB 8): Names of minors in school-bus accidents will be redacted from publicly available reports although journalists will retain access. (See related story.)
State budget (House Bill 49): Several concerning public records provisions were in the state budget bill such as restrictions on access to Ohio Lottery Commission audits. The Legislature repaired or eliminated most of those issues by the time the budget passed.
Mugshot sites (HB 6): Media outlets that engage in the extortion-like practice of publishing arrest "mugshots" and then charging people to have the photos removed now are in violation of a state law that makes it a crime to charge for removal of criminal record information.
Key bills awaiting Kasich signature
Public records cases (HB 312): This bill closes an important, outdated loophole in public records law. Under old language, if you won a public records case in court, you couldn't collect fees unless you made the original request by certified mail or in person. Digital requests now will count as well. This was one of our legislative priorities for 2018.
Regional councils (SB 239): A scandal involving a regional government council's practices that an audit uncovered resulted in this reform bill. The bill stops the absurdity of claiming that the names of members of a council can be redacted as trade secrets.
Highest-interest pending bills
Delinquent tax notices (HB 458) – The second publication in newspapers of delinquent tax notice lists would be optional and could be placed on government websites. We've had multiple discussions with legislators about our concerns and used this as an opportunity to explain the ongoing importance of notices in newspaper. The bill remains pending in a House committee.
Body cameras (HB 425): Police-worn body cameras create all sorts of privacy and transparency issues. This is thoughtful legislation in my opinion that preserves accountability while dealing with legitimate privacy concerns – far better than what some other states have done. As amended, the bill also covers dashboard-mounted cameras and has a good appeal process when the public interest might outweigh the desire for privacy. The bill has passed the House with some issues that still need addressing in the Senate.
Ohio Citizen Participation Act (SB 206): This "anti-SLAPP" bill mirrors Texas legislation closely that protects citizens when they get sued for the legitimate expression of their First Amendment rights on matters of public interest and concern. Plaintiffs file suits to harass citizens and discourage others from speaking out by engaging them in costly, complex litigation. The expedited court process disposes of such cases faster. This bill remains an ONMA legislative priority.
Data Ohio (HB 3): The bill would make public records much easier to download and use. For example, the practice of only making Excel documents available as PDF files would cease. Local governmental bodies also would have incentives to move to the same account charts, allowing for better, more accurate comparisons. The bill pushes Ohio into the mainstream of how information should be handled in the 21st Century.
Ohio Checkbook (HB 40): The Ohio House has passed a bill that would require future state treasurers to continue the award-winning government spending website, www.ohiocheckbook.com.
Campaign finance (SB 44): Common sense here. Local campaign committees and others could file their finance statements electronically to the Secretary of State's office. It should be mandatory.
Public disclosure (HB 139): The Ohio House has passed this bill of great interest to historians, genealogical researchers, archivists and anyone else interested in old records by making now-closed records presumptively open after 100 years. Note that even CIA records and presidential papers become open eventually. However, we must work to fix some unintentionally bad language in the bill that could close access to some current public records.
Substance abuse (HB 427): This bill addressing the opioid epidemic would require counties to report monthly on overdose deaths in a public record.
Redistricting (HB 644): Requires public records and meetings of the Legislature and the Ohio Redistricting Commission to be generally open during that process.