Complete Story

05/11/2018
The Stakes Are High: Takeaways from the Chronicle-Telegram's year in Poynter Institute's Local News Innovation Program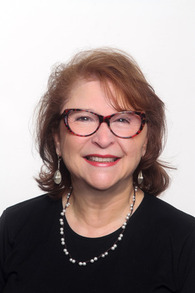 By Kymberli Hagelberg
The goal of Poynter's year-long program is dauntingly clear: The total digital transformation and renewed profitability of legacy news organizations.
As we all know, news organizations have been talking about creating sustainable and profitable models for journalism since the mid to late '90s, about the time most legacy news organizations went "online."
And every year since newsrooms have continued to shrink and venerable news agencies have disappeared. This year there will likely be fewer than 23,000 daily newspaper journalists working in the United States.
Innovation and success in digital news does exist, however, some of it rooted in a project called the Knight-Lenfest Newsroom Initiative. The project was developed in 2015 by Temple University to help jumpstart digital transformation of the Dallas Morning News, the Miami Herald and the Philadelphia Media Network.
The Chronicle-Telegram was selected by Poynter for its inaugural season of the program in 2017 that was extended to 21 newsrooms that ranged in size from small family-owned community newspapers to major metros. There were two, three-day, in-person seminars, monthly webinars with experts and regular online presentations by the participating organizations.
The foundation of program was made up of seven organizational changes needed for digital success called Table Stakes.
Serve targeted audiences with targeted content.
Publish on the platforms used by your targeted audiences.
Produce and publish continuously to match your audiences' lives.
Funnel occasional users to habitual, valuable and paying loyalists.
Diversify and grow the ways you earn revenue from the audiences you build.
Partner to expand your capacity and capabilities.
Drive audience growth and profitability from a "mini-publisher" perspective.
Fittingly, the nomenclature suggests risk and adaptability – qualities we generally prize in individual journalists but see less of in change-averse journalism organizations.
As the gamblers among you know, a table stake is a minimum buy-in needed for a seat at the poker table. Information shared among the participating groups was bound by "Vegas Rules" confidentiality. Discussions were specific and frank, regularly picking apart audience numbers and money made -- or lost -- on ideas for digital growth.
Moving from the general to specific applications for each table stake varied widely, among the participants.
Here are a few of our takeaways:
Audience data is crucial.
We now keep track of daily, weekly and monthly analytics and maintain a complete historical audience profile, through which we have grown our local and regional audiences, return visits and time on site. Monitoring the audience data also helps us test our assumptions about know which topics about which audiences are interested knowing more -- or less.
Digital subscribers and other monetized content must be part of our future.
It's become clear that the advertisers who left news in the last decade or two moved to search and social media, not our respective websites. Local and regional news organizations are rebounding from that loss by exploring a mix of monetization that includes subscription and sponsored newsletters, digital subscriptions, mobile apps and various forms of audience meters and paywalls. Since the Poynter program, we have launched a successful pro baseball newsletter and a pro football microsite that also served as training to increase our ability to produce video.
If you don't take control of and diversify your tools for audience growth, the fate of your business is in the hands of strangers.
When Facebook made its last change to the way local news appeared in its members' newsfeed, network referrals from the social media network dropped 20 percent overnight. Although most of that audience was quickly recovered, we now take a more proactive approach to user engagement which includes outreach to local and topic influencers through various communication channels, social and search.
Growth = Vision+Strategy+Tactics
Whether you want to totally transform your organization into a digital-first publisher or diversify your revenue by holding civic events, you'll need a clear and measurable process to follow. The most challenging part of any transformation isn't setting the goal, it's identifying the path to make it happen and getting buy-in and accountability from the everyone whose help is needed to make it happen.

Kymberli Hagelberg is the Assistant Managing Editor for Digital & Audience Growth with the Chronicle-Telegram.