Complete Story

09/01/2017
2018 convention will feature D-Day hero, Politico editor and much more
By Dennis Hetzel, Executive Director
It's only Sept. 1, but we want you to start thinking about why you should be in Columbus on Feb. 7 and 8.
I think our Convention Committee has developed what might be the best combination ever of interesting people, big-picture thinkers and sessions with actionable items that you can take home and implement quickly to boost revenue and elevate local journalism.
How's that for a pledge?
Here is what we know so far: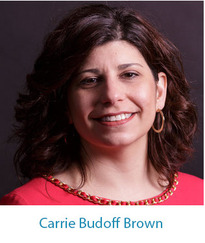 Our three main speakers will be David Chavern, president of the News Media Alliance; Carrie Budoff Brown, editor of Politico.com, and Morley Piper, who will talk about his experience when he was a young soldier landing on Normandy Beach. Morley is in his 90s now. He's the former director of the New England Newspaper Association and still coordinates the work of the Newspaper Association Managers (people like me) around the country. If Morley's talk doesn't spark patriotism and emotion in you, your heart isn't beating.
As always, we'll have our editors and advertising directors' roundtables as pre-convention events. This year, we're adding a roundtable and idea exchange for circulation and audience marketing execs.
The editors' gathering should be special. We have a tentative commitment from Dr. Tom Wood, an Ohio State professor who has done extensive research into the impact and limits of fact-checking journalism. Vox.com recently featured him in this article: "Trump supporters know Trump lies. They just don't care."
Other sessions we have planned:
Google News Lab: We think we're the first state association to offer this. We'll have two sessions on tips and tricks for journalists in the field with an experienced trainer from the Google News Lab.
Drones 101: An expert panel will talk about the legalities, best practices and basics of drone operations. Drones are now so affordable and useful that newsrooms of any size should be considering a purchase. We might even have a demo.
Security: In this era of increasing threats to journalists, our panelists will talk about employee safety off site. We'll also cover on-site security and cyber-security best practices. We have a tentative commitment from the FBI to participate!
Digital dollars: This should be a great panel that will include updates on native advertising and target marketing with a strong focus on ideas that members of all sizes can implement.
Small papers doing great things: Jeremy McBain, managing editor of one of America's great small dailies, the Petoskey, Mich., News-Review, will join editors from two of Ohio's best weeklies to talk about what they're doing and how they do it.
Research insights: We'll focus on key takeaways from some of the latest research on audiences and advertisers. This panel will include one of the nation's leading experts: Corey Elliott from Borrell Associates.
Leveraging your brand: Our panelists will discuss what's evolving in the use of paywalls, e-newsletters and voice-activated devices to deliver content. All can grow audiences and help you find new dollars.
Finding fresh revenue: Now more than ever, newspaper companies must find revenue streams outside traditional advertising. This should be a great panel with expert speakers focusing on event marketing, monetizing archives and finding fresh, outside-the-box promotion ideas.
We'll also have our weekly and collegiate newspaper awards, weekly newspaper roundtables, silent auction to benefit our Foundation and lots of vendors anxious to meet you.
So, circle the date and watch for more information. We'll be at the Hilton Columbus Polaris once again.